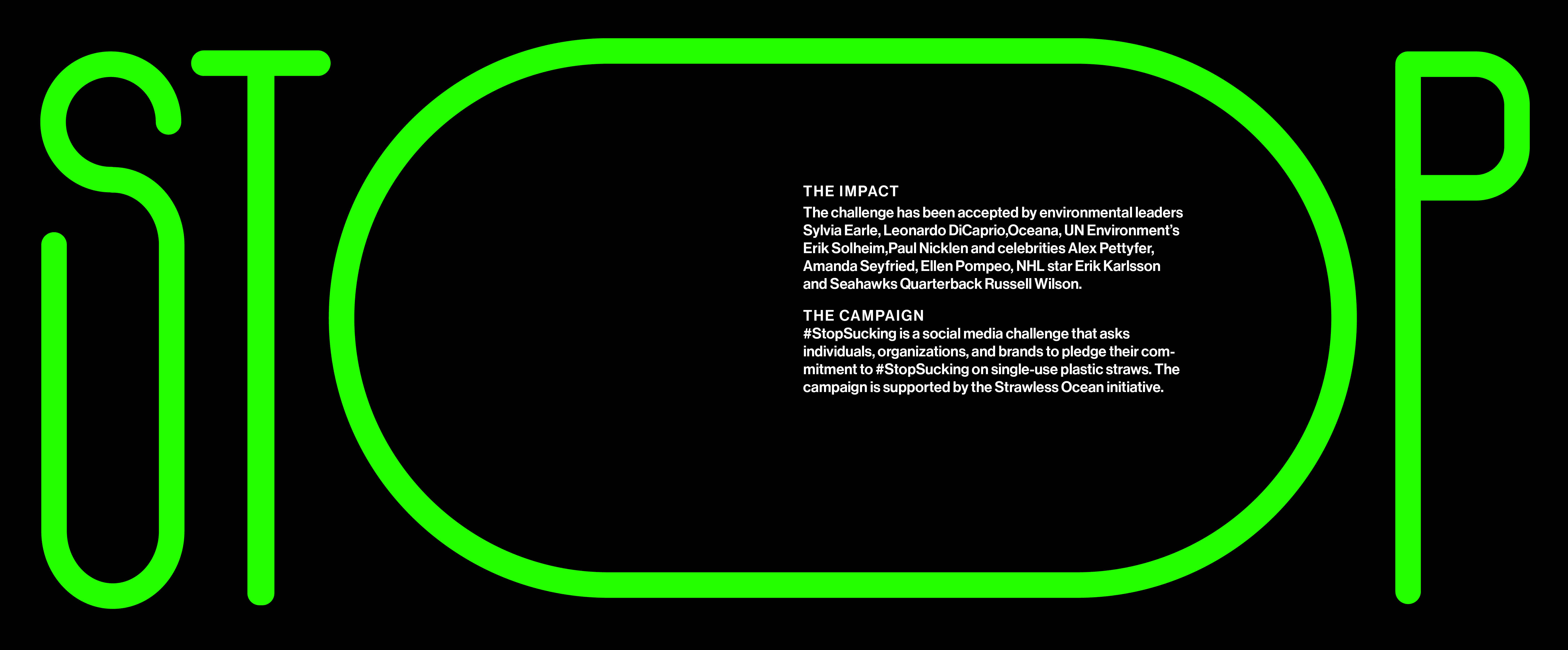 Stop Sucking Social
movement
"Stop Sucking" is a social change movement that encourages people to stop using plastic straws. I designed a new identity based on typef

ace creation.
---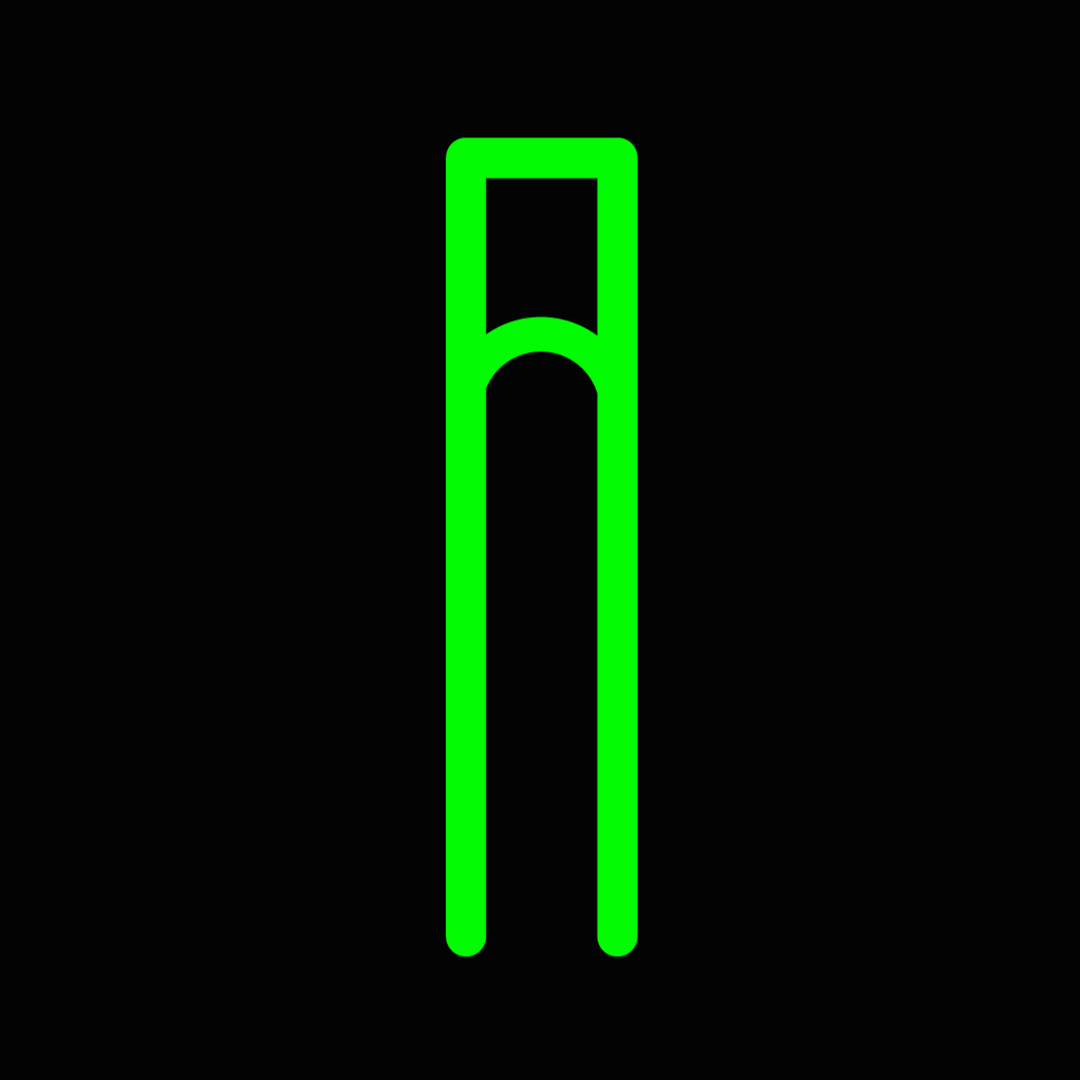 ---
Nam vel blandit kuam, eu vehicula ante.
Nunc odio nislavit

Vivamus semper varius risus, a congue lectus pharetra id. Cras dapibus tortor ac cursus alique t. Quisque dui ante, convallis eget fermentum vitae, blandit eu ipsum. Aenean vel ligula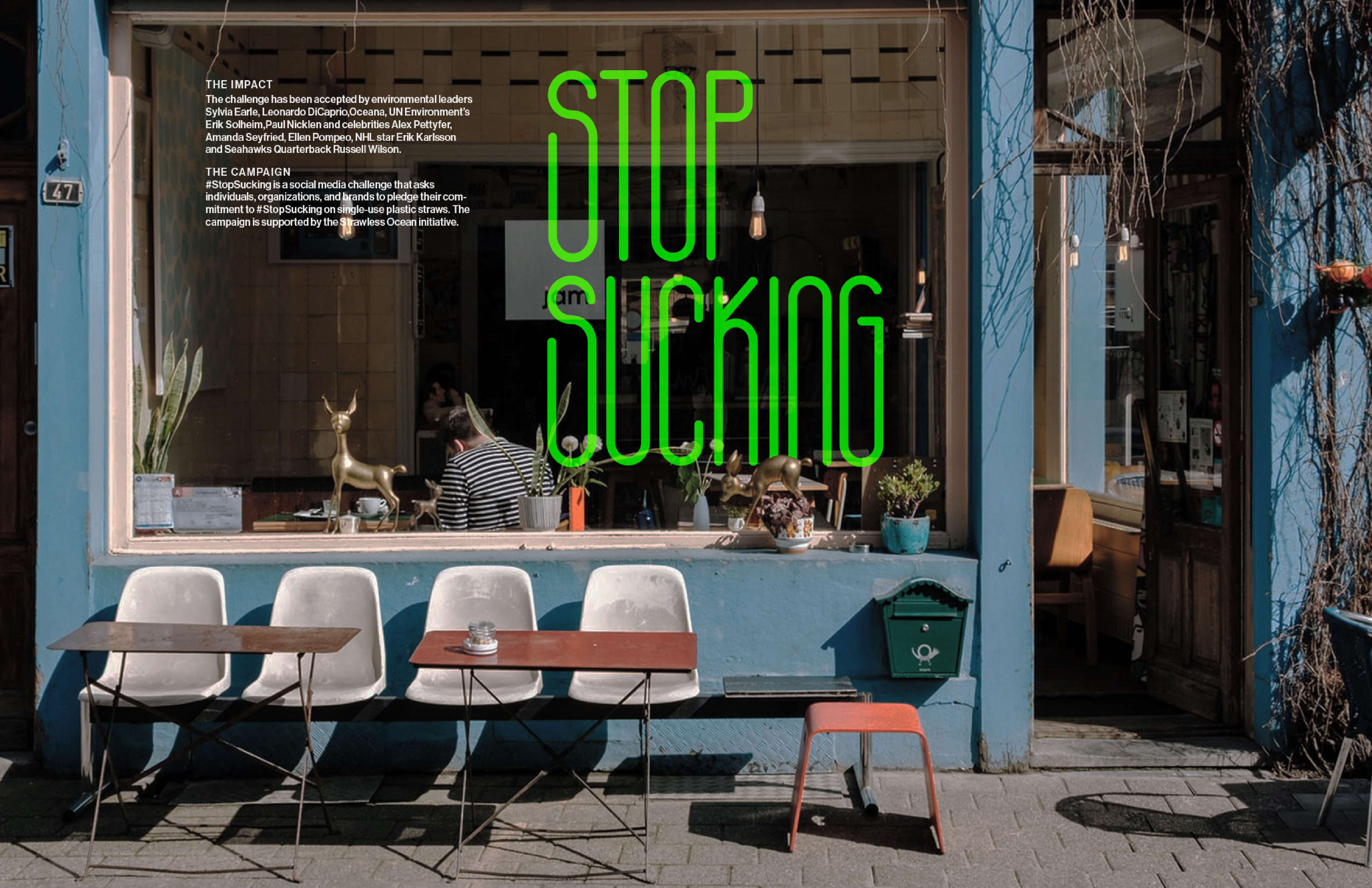 ut enim dignissim volutpat. Proin quis ullamcorper odio, eget pretium arcu. Phasellus eu sem mollis, mollis nibh ac, venenatis ante. Phasellus e


u risus id nunc lacinia ornare eget varius metus.